Bottom Loading Infuser
32 oz Adventure
A larger capacity keeps you hydrated longer. Patented non-slip grip, convenient flip top and sport loop handle. Leak proof, designed for any fitness activity, wherever life's adventures take you.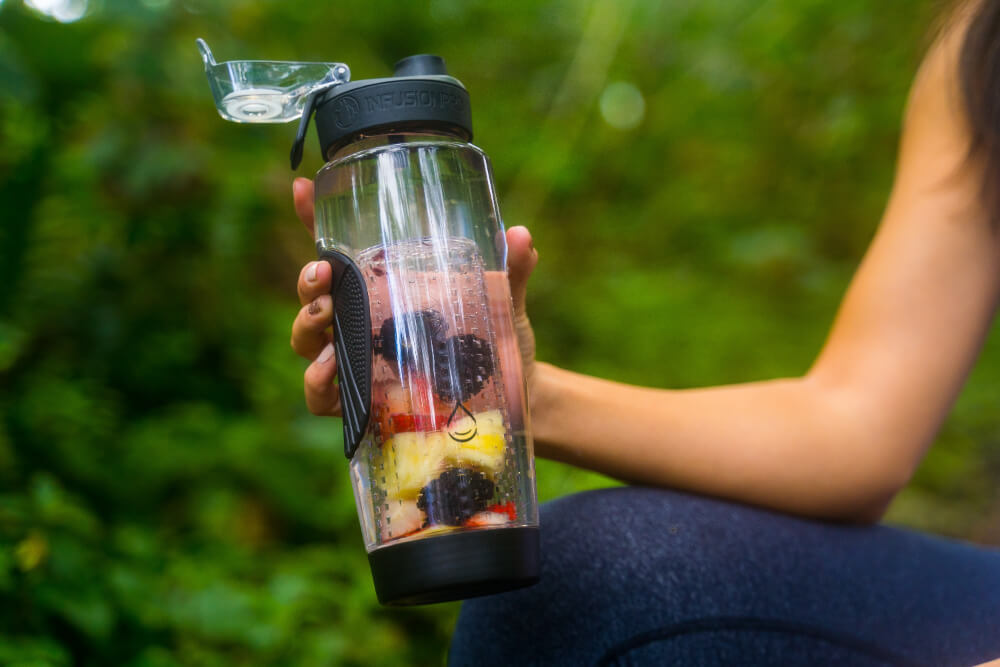 32 oz Adventure: More water, longer infusion, better hydration. Our first patented design infuser. In 7 beautiful color options. ​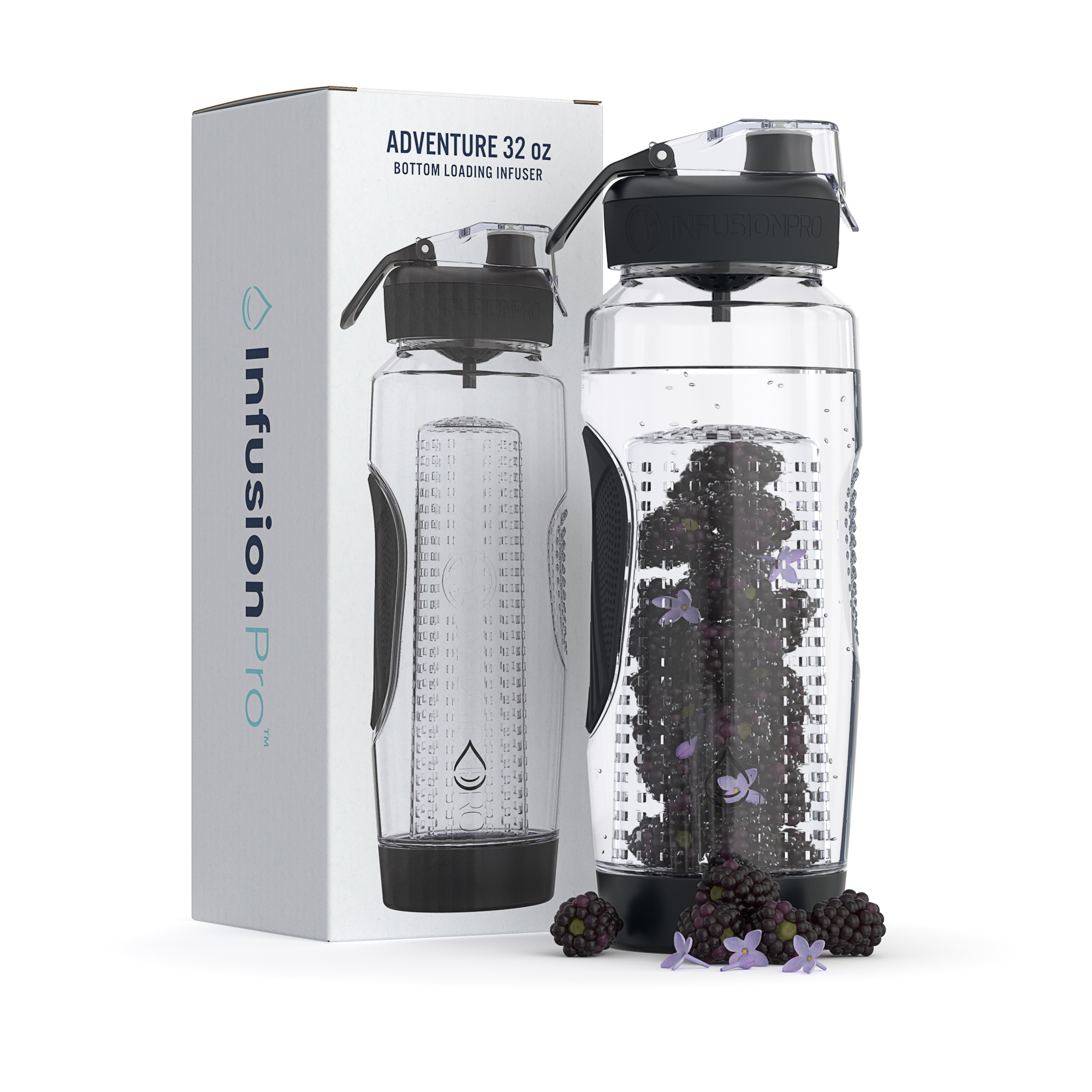 Black
$23.99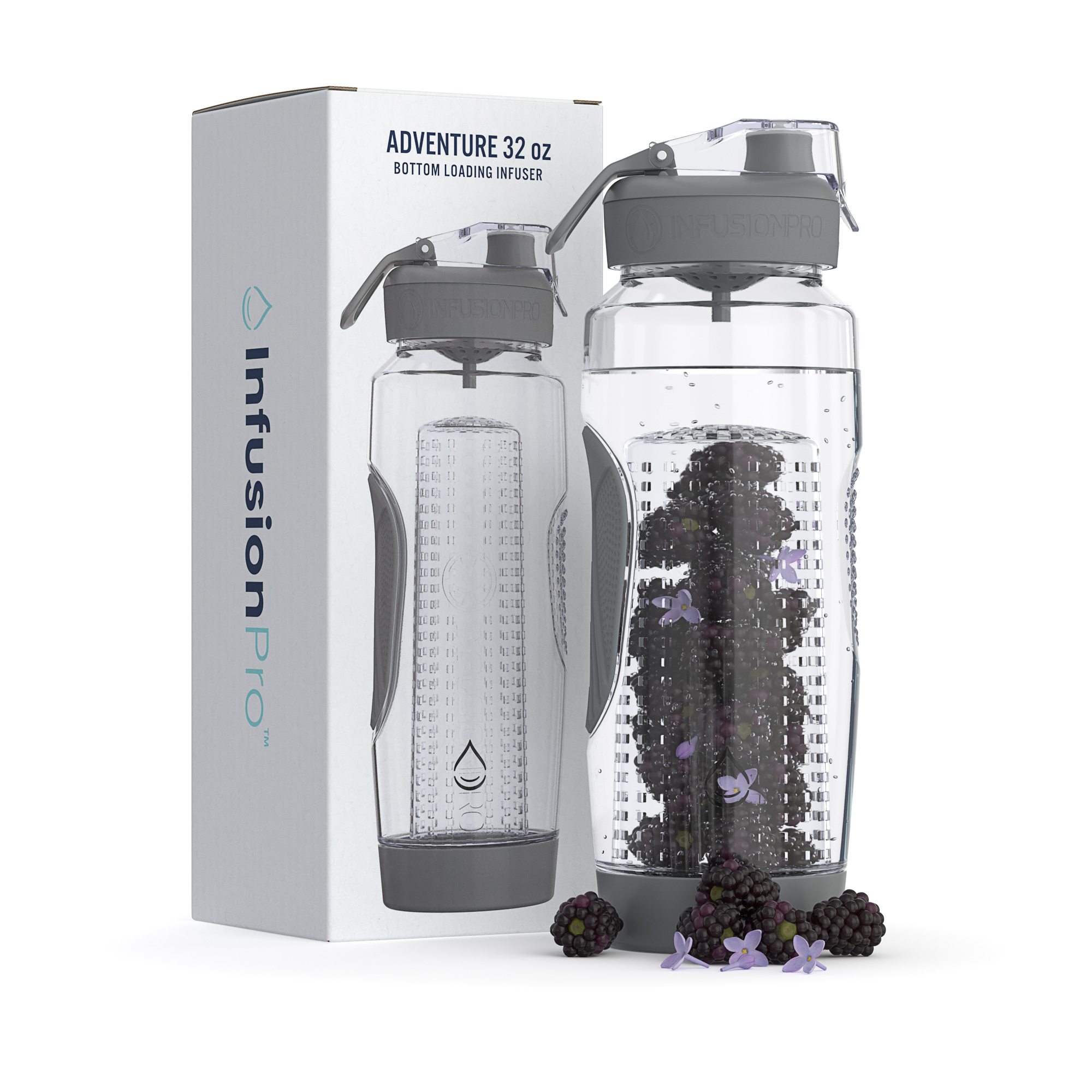 Gray
$23.99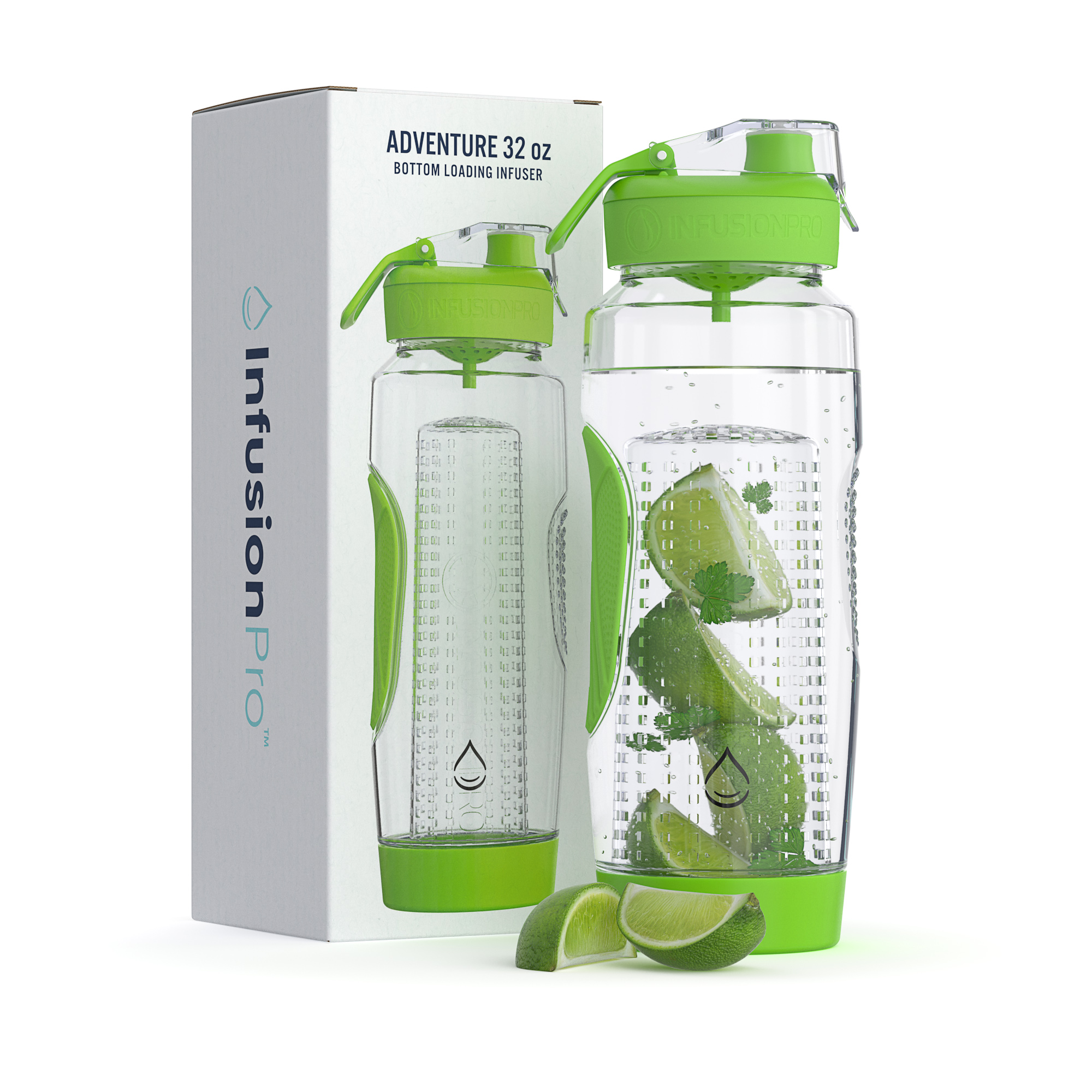 Green
$23.99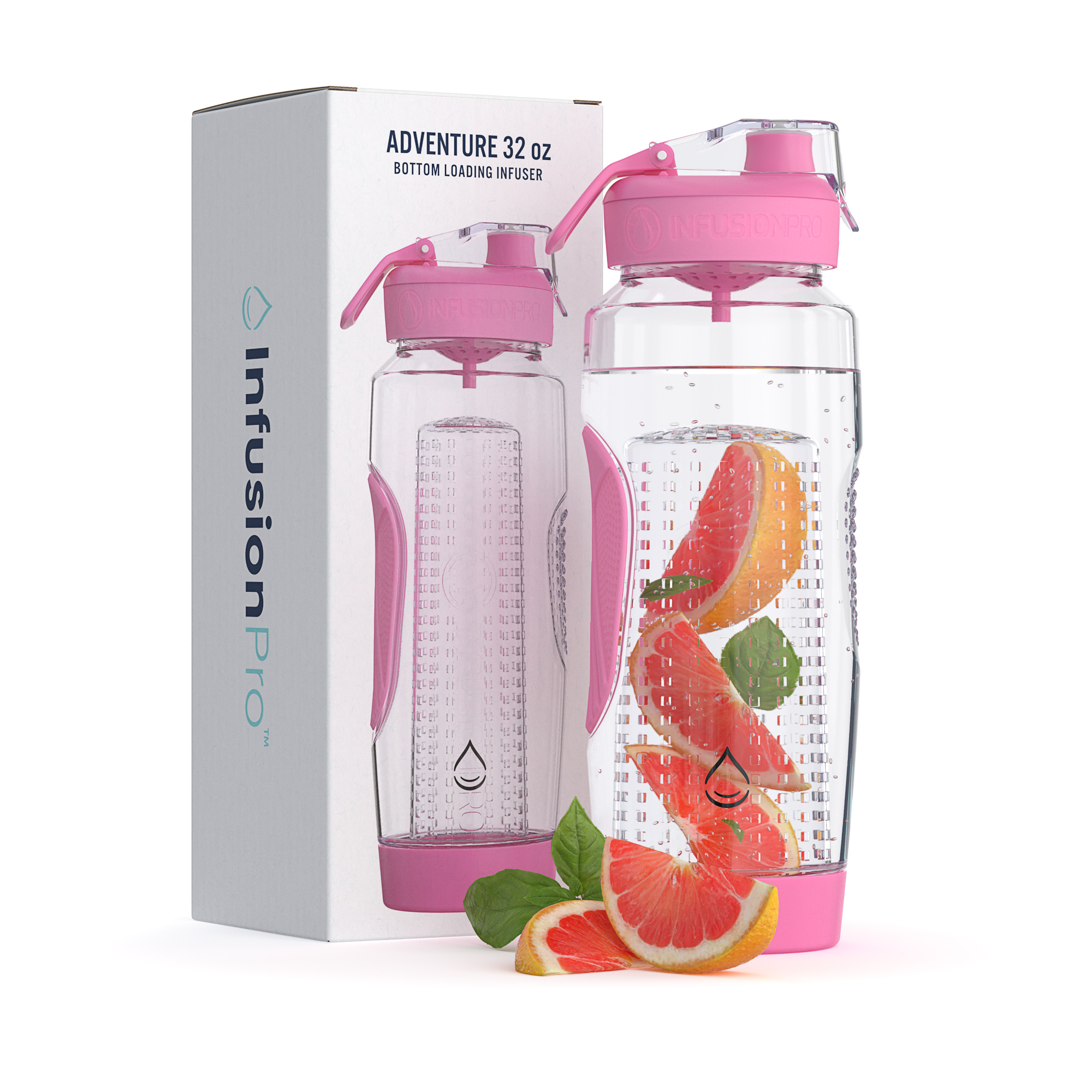 Pink
$23.99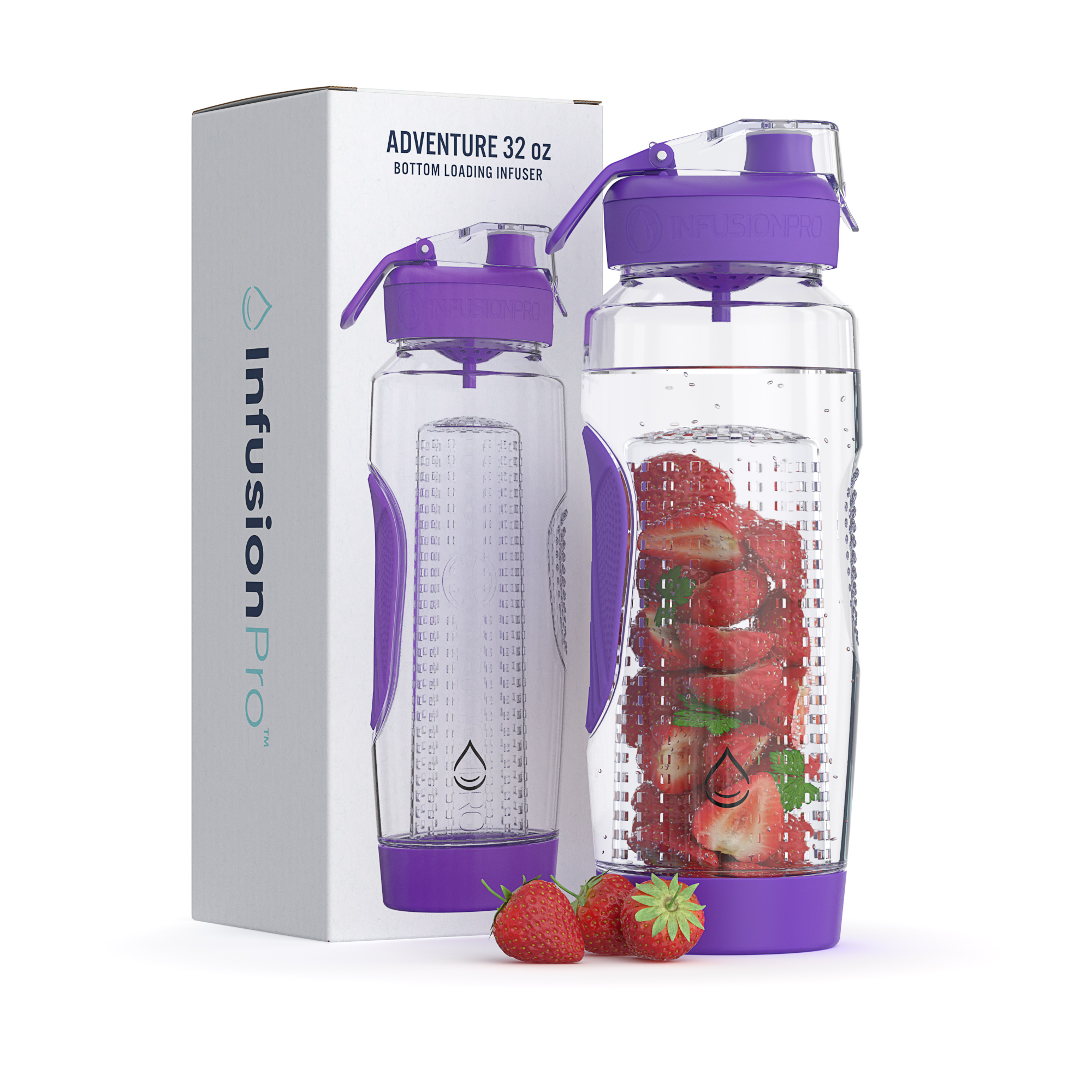 Purple
$23.99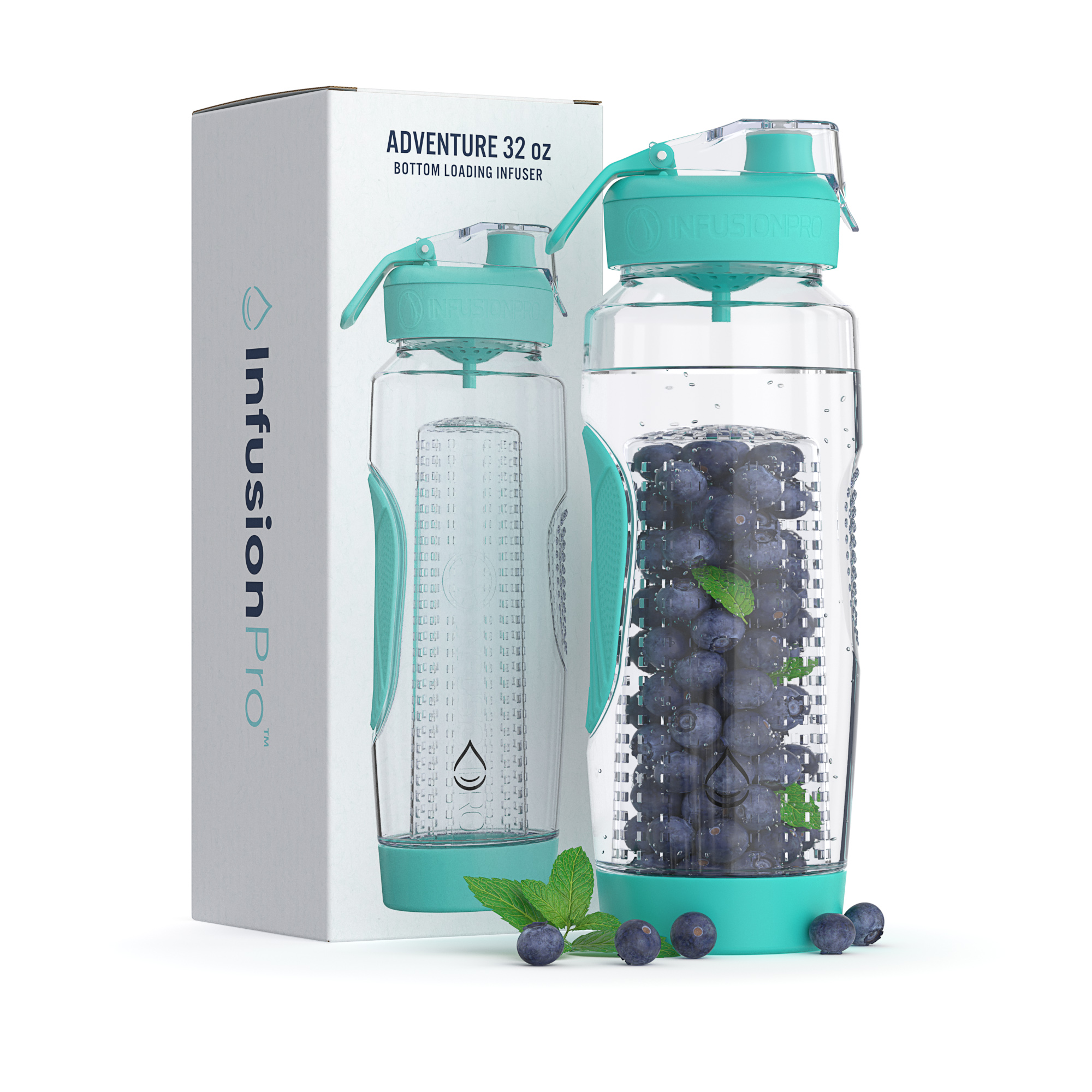 Teal
$23.99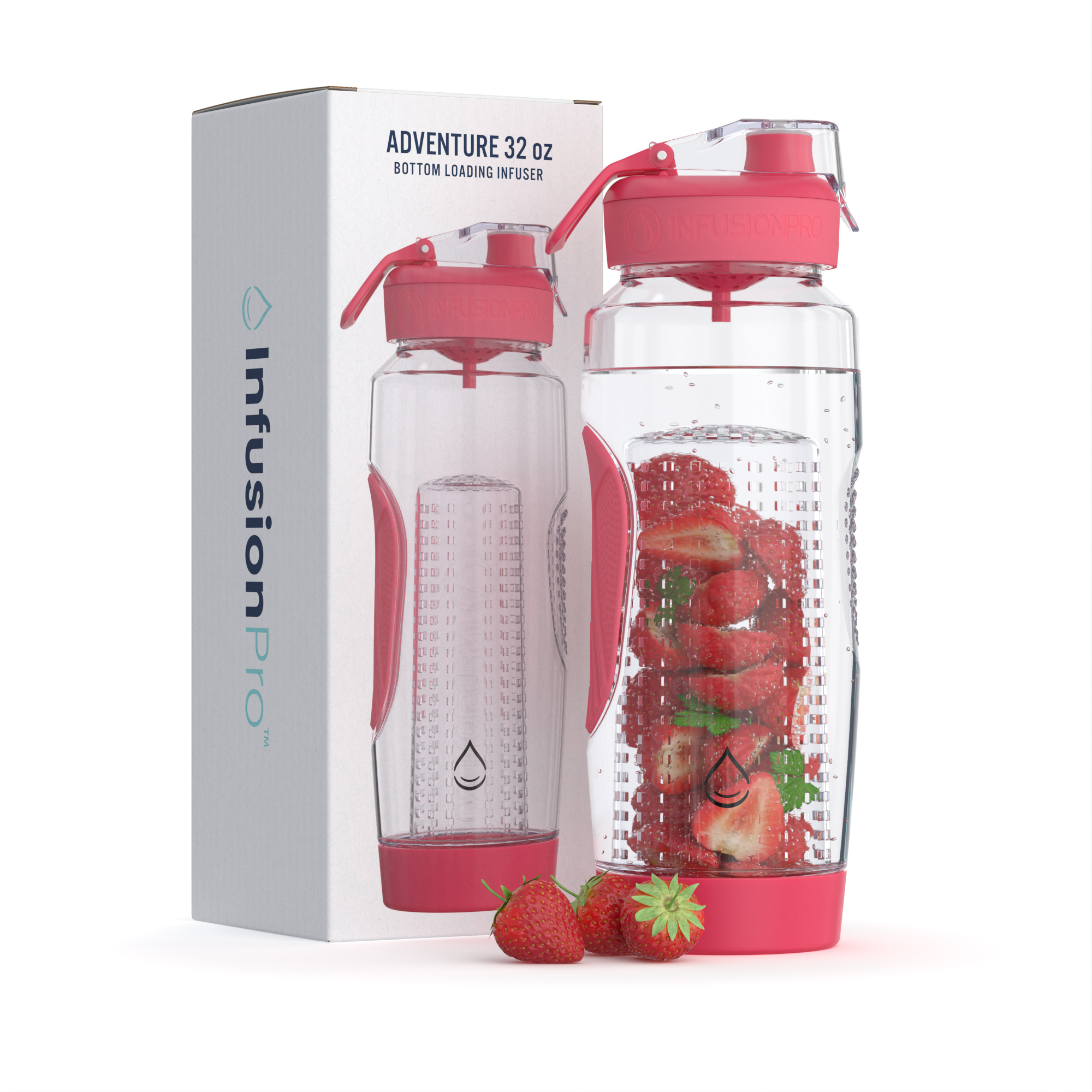 Tropic Paradise
$23.99
32 OZ ADVENTURE INFUSER WATER BOTTLE: MORE HYDRATION, PATENTED DESIGN.​
EXTRA LARGE CAPACITY– Means more water, longer infusion and better hydration. now it's more convenient than ever to drink delicious tasting water with this user-friendly design and flip top spout. ​
PREMIUM QUALITY – Our patented 32 oz flip top infuser water bottle with unique non-slip grip is made from durable BPA free, eco-friendly Tritan plastic. Its food-safe and non-toxic. The ergonomic spout provides convenient, spill-proof drinking, while the stylish neoprene sleeve offers insulation to keep your infused water cold. Durable silicone o-rings make our infusion water bottles 100% leak-proof.​
SMOOTH, REFRESHING FLAVOR – Featuring a bottom loading fruit infuser design, our refillable infuser water bottle keeps your favorite fruit, herbs and even edible flowers submerged longer for bold, long-lasting flavor. ​
COMPLIMENTARY eBOOK – With fun easy-to-follow recipes, you'll find and create great tasting infusions. ​
GREAT FOR TRAVEL – The larger capacity, convenient sport loop and non-slip grip make this a perfect bottle for any activity, wherever life's adventures take you. ​
LIMITED LIFETIME WARRANTY – Infusion Pro stands behind the quality of every product we make by offering a limited lifetime warranty against manufacturer defects, making it an ideal gift for everyone on your list. For more details on our warranty, click here.