Bottom Loading Infuser
24 oz Active
Want a durable, everyday bottle? You found it. Leakproof, simple design that looks great too. Did we mention it has a time marker so you can track your water intake?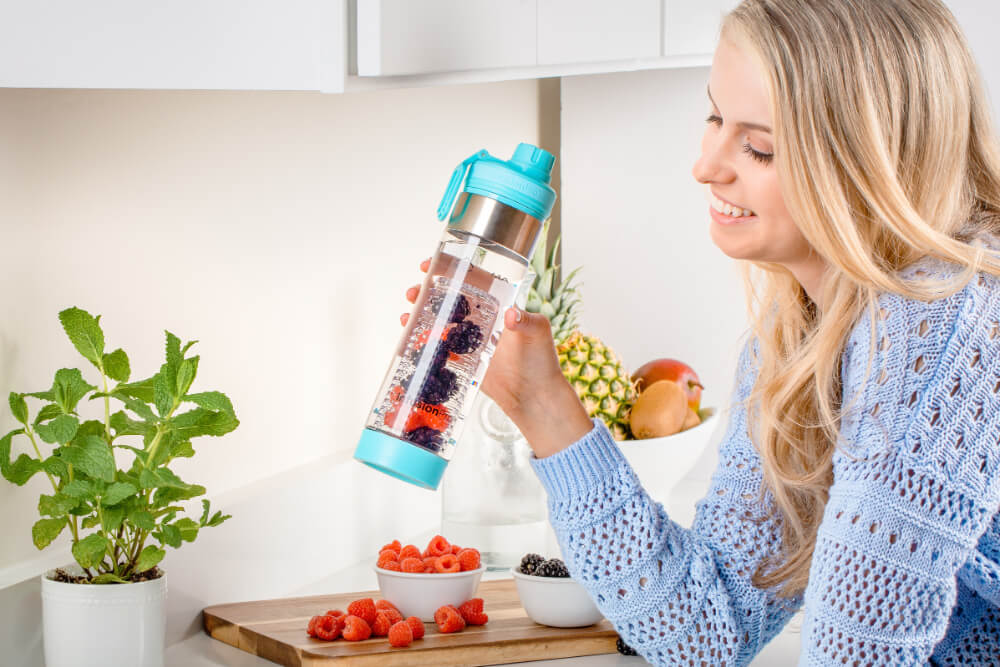 24 oz Active: Everything You Want in a Bottle – Easy Drinking Spout, Durable, Time Marker for Tracking Water Intake. In 2 Classic Colors. ​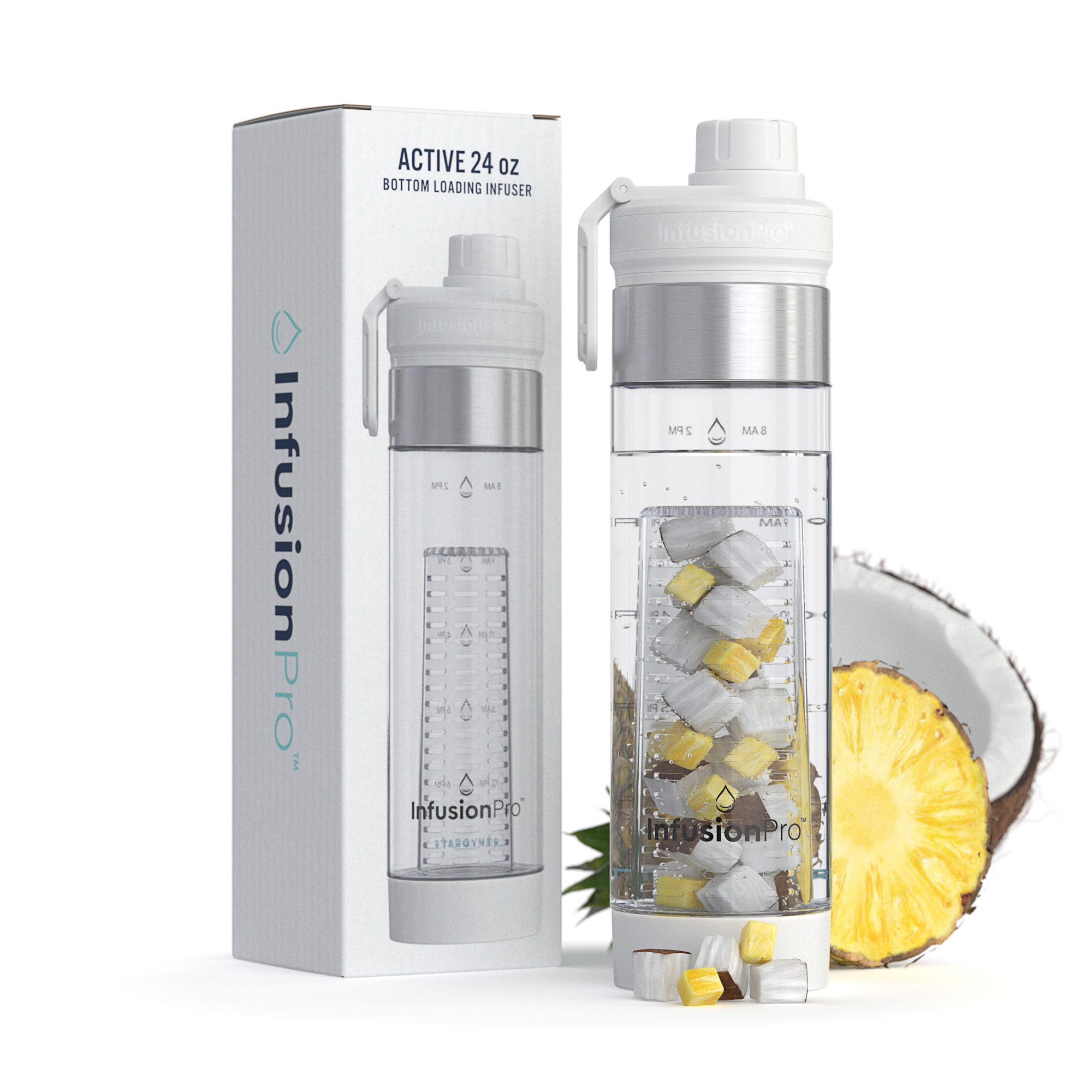 Cloud
$16.99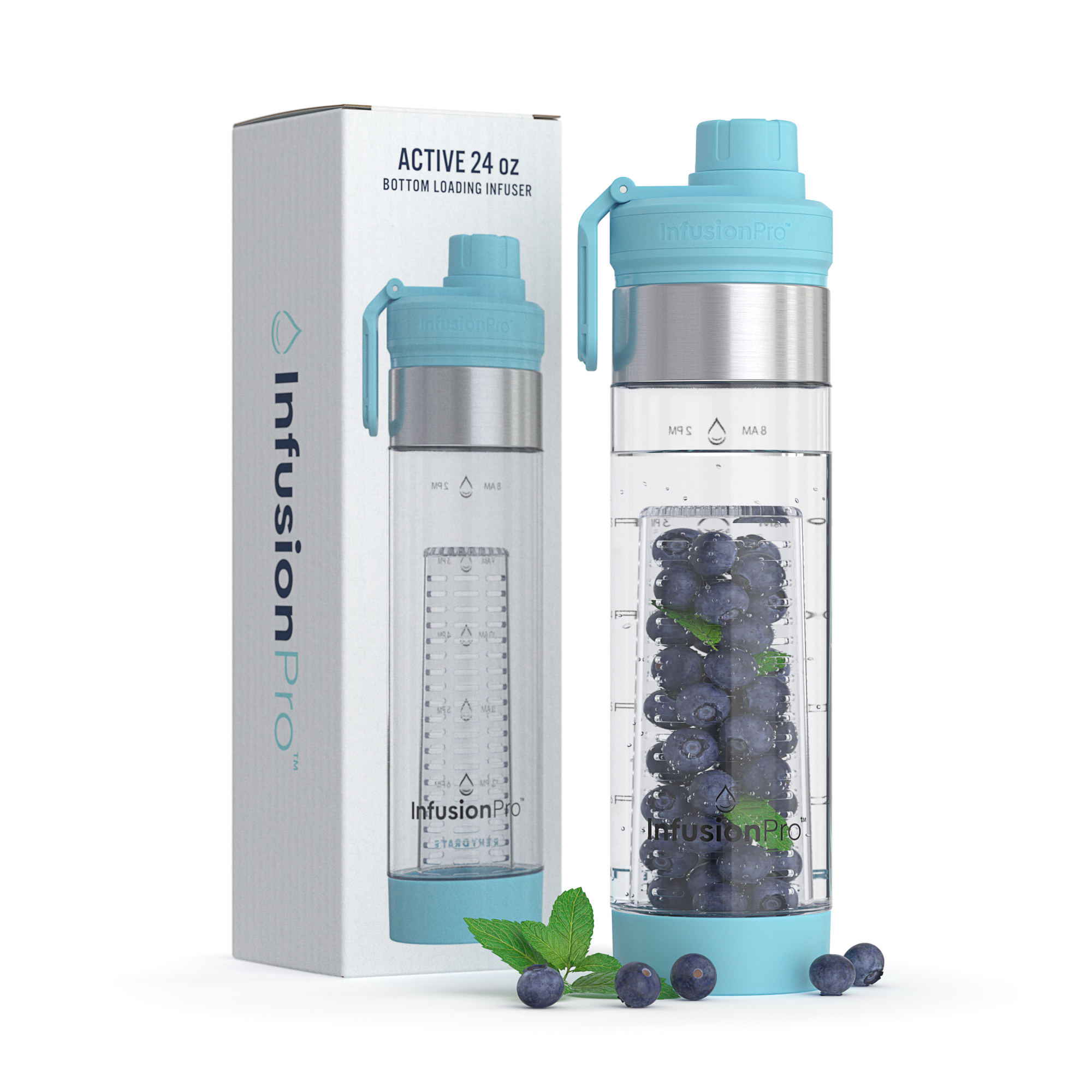 Ocean Breeze
$16.99
24 OZ ACTIVE INFUSER WATER BOTTLE: TRACKS YOUR HYDRATION PROGRESS.​
MOTIVATIONAL TIME MARKER – stay motivated, track your water intake and get more natural energy, vitamins and nutrients while you stay hydrated all day. ​
PREMIUM QUALITY – Our 24 oz twist cap time marker water bottle is made from durable BPA free, eco-friendly Tritan plastic. Its food-safe and non-toxic. The ergonomic spout provides a convenient pour while the stylish neoprene sleeve offers insulation to keep your infused water cold. Durable silicone O-rings make our infusion water bottles 100% leak-proof.​
​SMOOTH, REFRESHING FLAVOR – Featuring a bottom loading fruit infuser design, our refillable infuser water bottle keeps your favorite fruit, herbs and even edible flowers submerged longer for bold, long-lasting flavor. The bottle is paired with a removeable strainer that filters ice, pulp and seeds. ​
COMPLIMENTARY eBOOK – With fun easy-to-follow recipes, you'll find and create great tasting infusions. ​
GREAT FOR TRAVEL – The convenient carrying handle and durable twist cap make this the perfect everyday use and travel. ​
LIFETIME WARRANTY – Infusion Pro stands behind the quality of every product we make by offering a limited lifetime warranty against manufacturer defects, making it an ideal gift for everyone on your list. For more details on our warranty, ​click here.